Anthropologie did it again! They launched a new line that we are over the moon about and making us want to spend all our money on outdoor furniture. Forget a vacation to Asia this summer, their new "weather ready" line makes you want to cash in your plane ticket for a whole new patio collection so you can just vacay in your backyard. The new "weather ready" outdoor furniture collection is SO cute and has so many bold pieces to transform your patio. The best thing about a lot of these pieces is that they are truly versatile and can work inside and outside.
So, before you head to the website and start adding everything to your cart, we want to show you a few of our favorite pieces so far...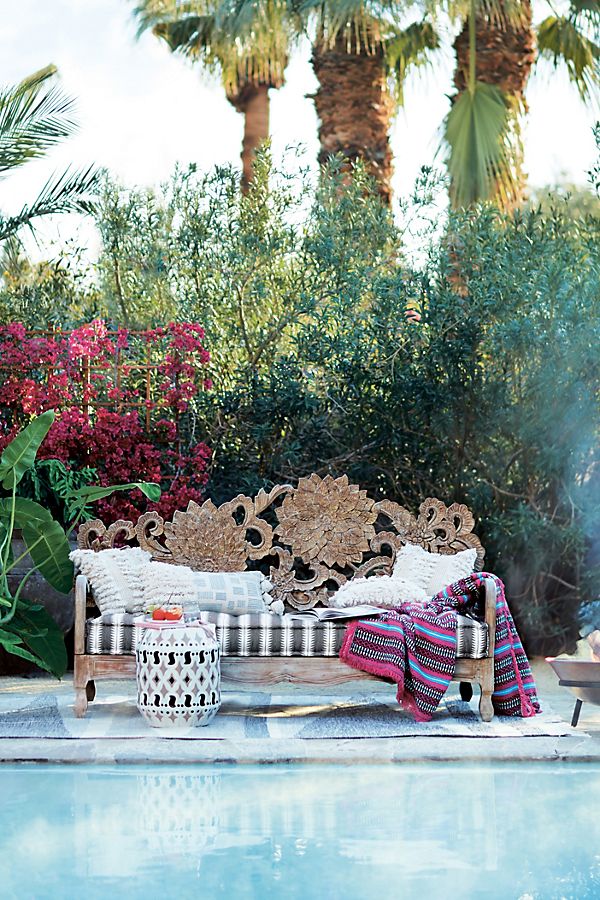 Handcarved Lotus Indoor/Outdoor Daybed
A handcarved traditional day bed that creates the perfect outdoor living room feeling.
Source: Anthropologie
Tahiti Indoor/Outdoor Hanging Chair
A hanging chair that can be posted in the backyard or in the living room for ultimate relaxation.
Source: Anthropologie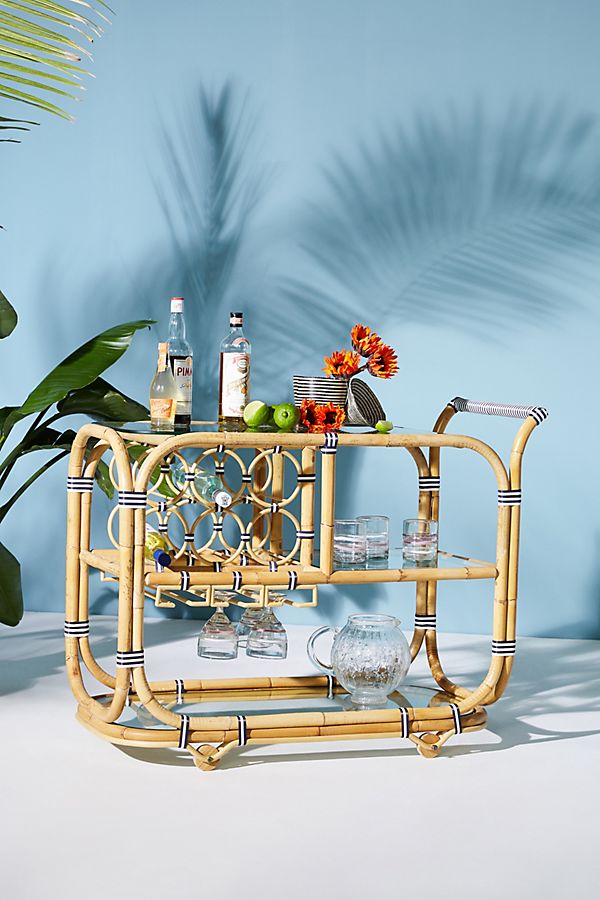 Wrapped Rattan Indoor/Outdoor Bar Cart
You can never go wrong with a bar cart; and that goes for outside as well. Making cocktails on this bar cart is the perfect lemon wedge on top.
Source: Anthropologie
Palmyra Indoor/Outdoor Chair
Talk about ultimate poolside glamour while sitting in this chic chair.
Source: Anthropologie
Bombatta Indoor/Outdoor Chair
Patio can't be complete without the perfect chairs to sit in while soaking in the sun.
Source: Anthropologie
Top it off with a couple of these glazed earthenware pots since everything is better with plants.
Source: Anthropologie
We just showed you a couple of the pieces we love from the collection, but there's so much more on their website we're dying to get our hands on. Make sure to check it out and let us know which one you like best!