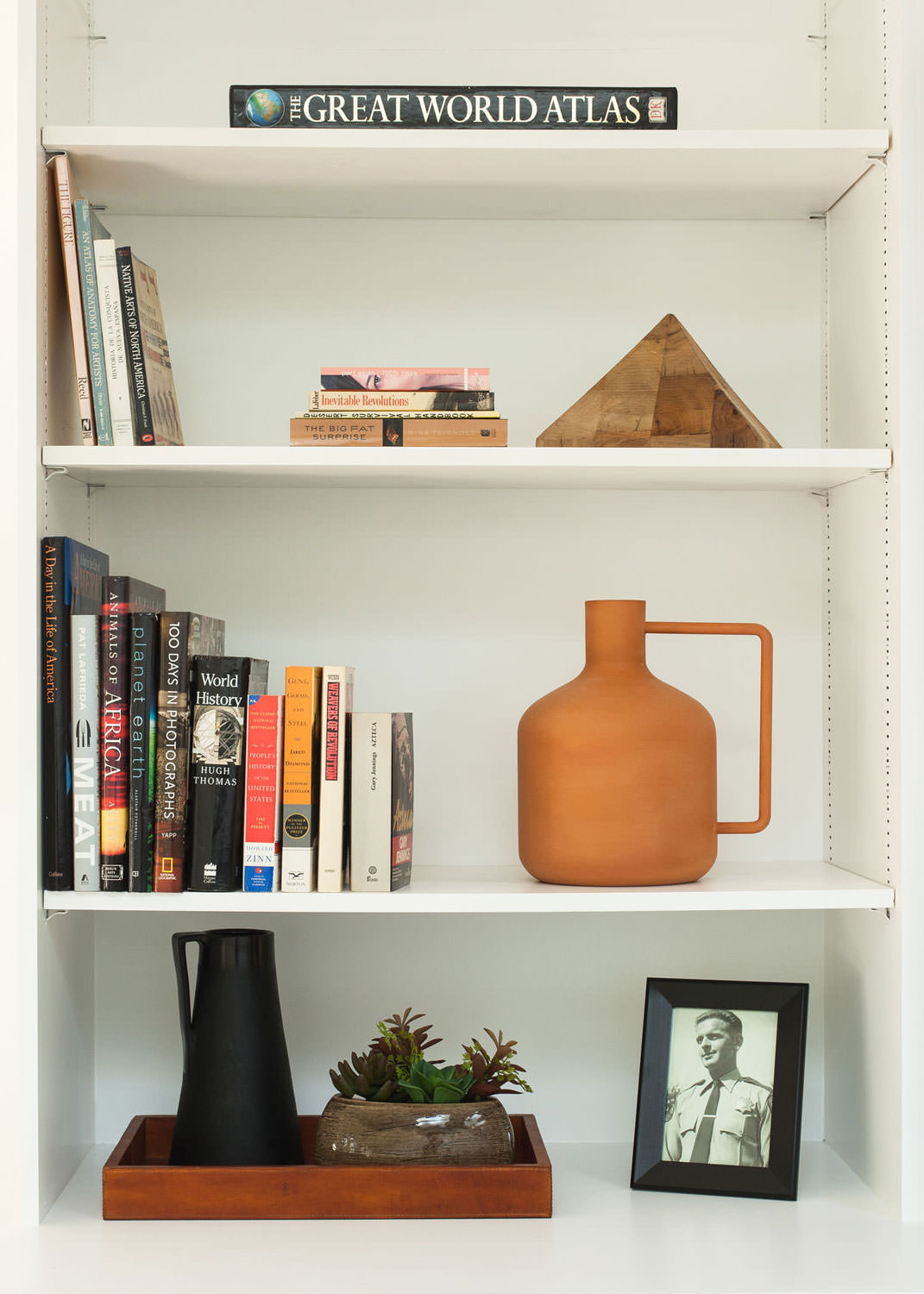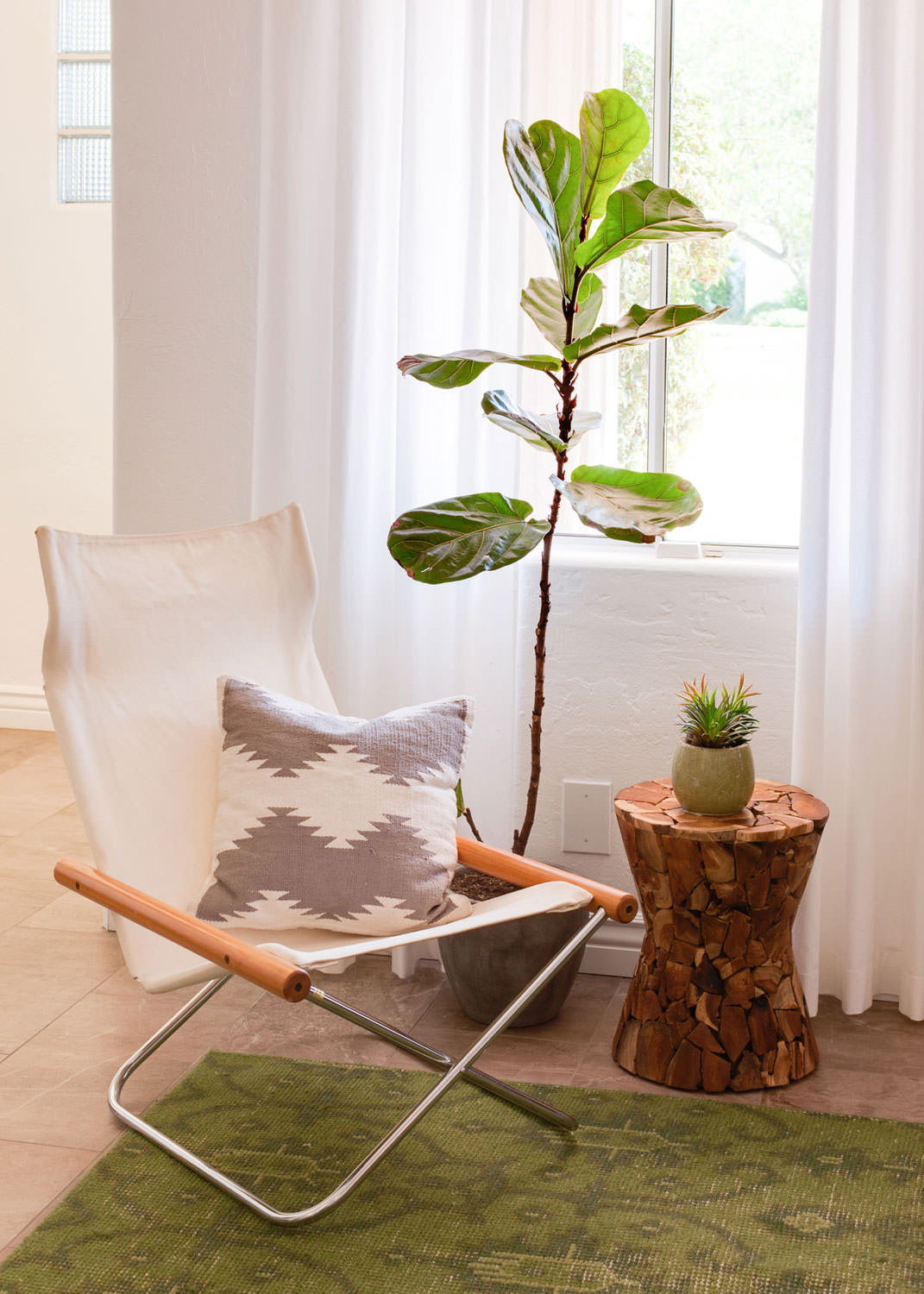 A cozy, eclectic dining room filled with all of your favorite pieces, blended with cool finishes and warm textures.
Organic Bohemian Ranch Home
A mid century inspired living room with a touch of bohemian decor.
Mix unique home decor and accessories together to achieve an eclectic design.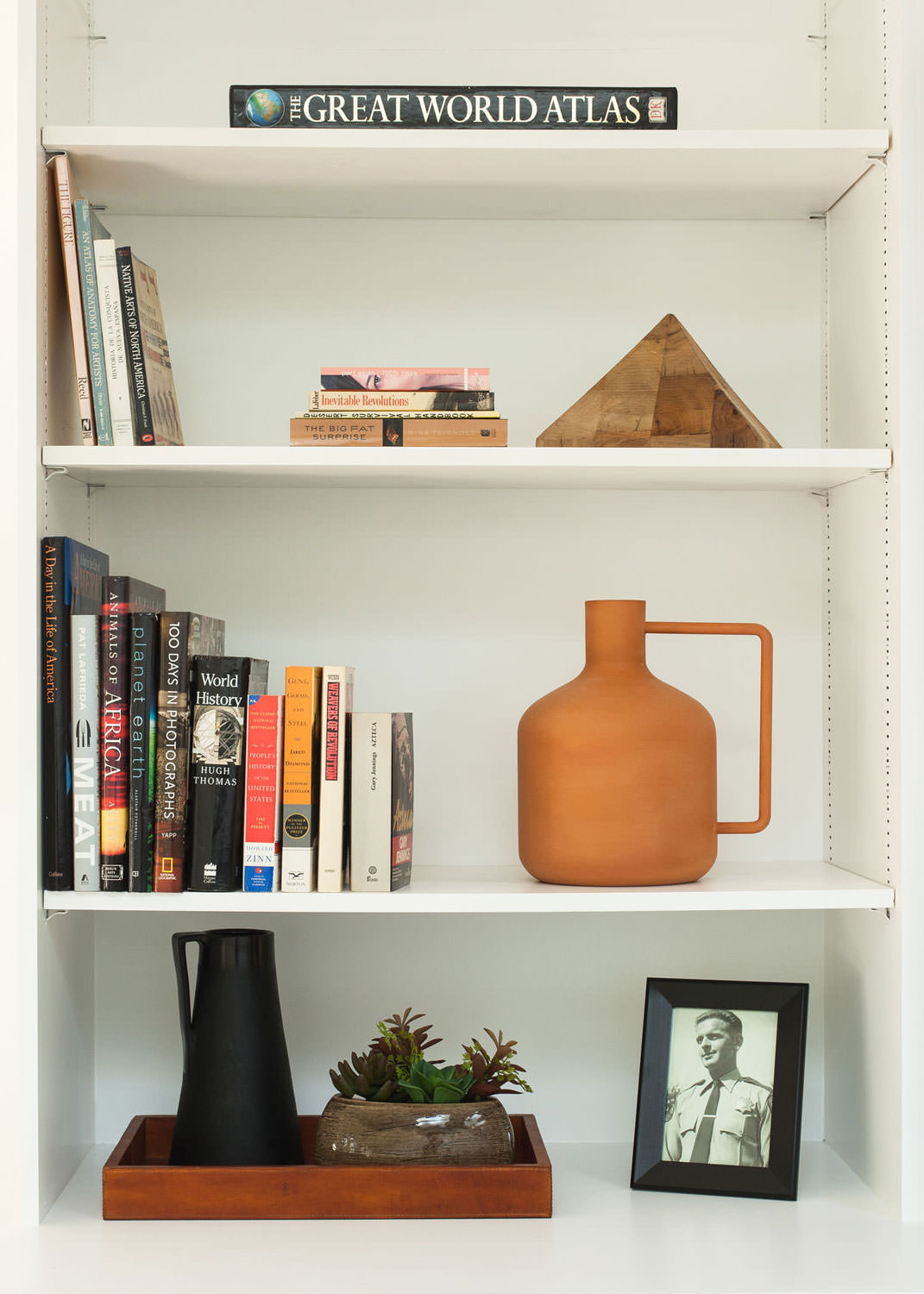 Decorate a shelf with books and accessories from around the world for a cool and collected look.
Organic Midcentury Living Room
Tall plants and exposed brick bring out the bohemian style of this mid century ranch home.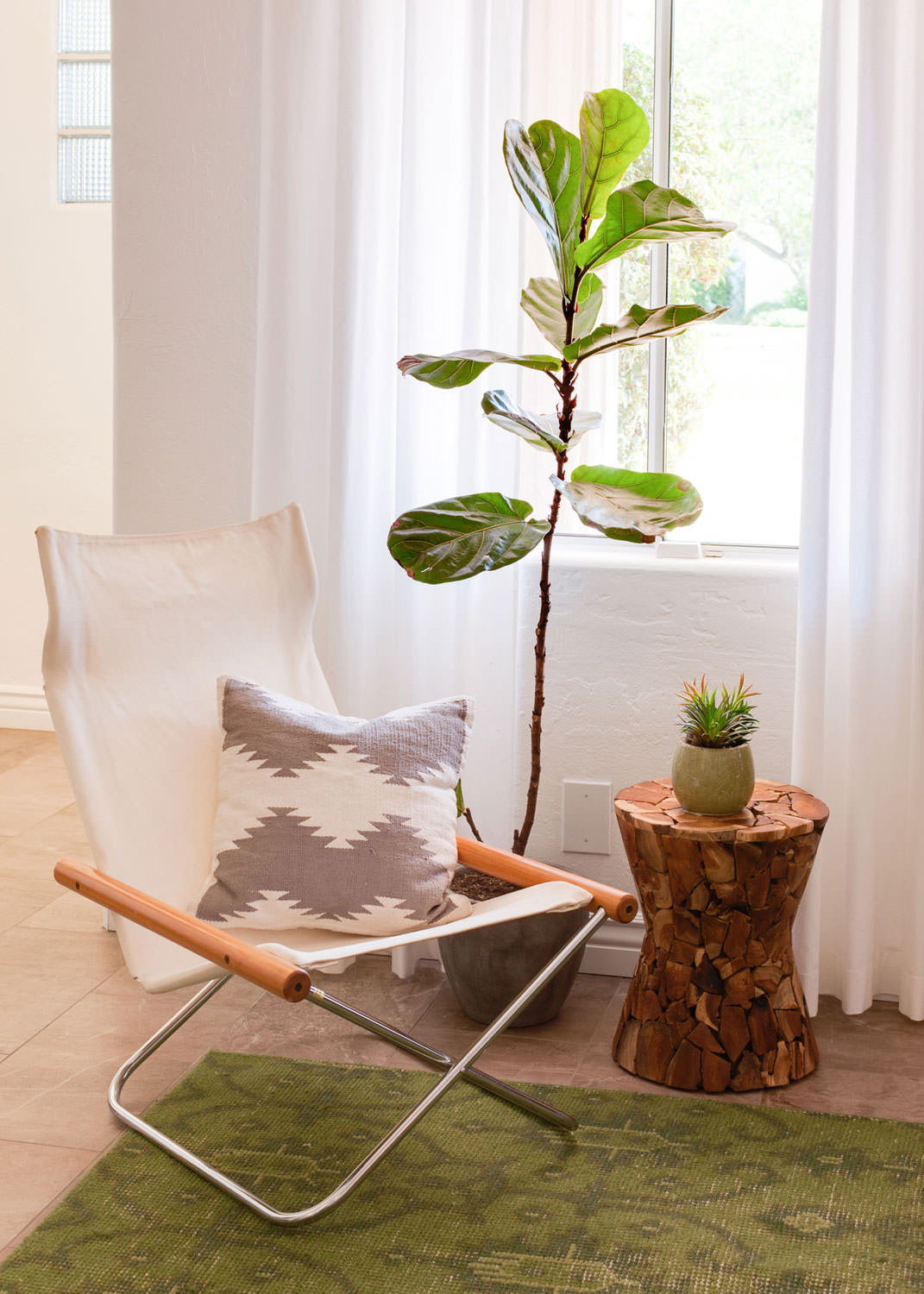 The warm wood texture of the side table and moss green hue in the rug creates a relaxed bohemian atmosphere.
A table lamp gives warm ambiance to a space, especially when it can be used as decor on a bookshelf.
The modern elements of this wood bench act as a unique coffee table in an eclectic ranch style home.
Even the small details can make a big impact. This bohemian inspired bench is the perfect place to take off your shoes and get comfortable.
The dark green hue of the kitchen cabinets ground the space while creating an inviting atmosphere.
Balance lighter tones on top of dark hues keeps the kitchen feeling bright and open.
Blending wood and metal materials with soft textures creates the perfect spot to catch up on business.
Pattern and texture come together to shape a home into a mid century, bohemian dream.
Use bold artwork against pops of color and texture to form a beautiful bohemian design.
The perfect destination to kick back with a book. This mid century floor lamp gives a warm glow to a cozy corner.