We love the classics, the high-end originals—we marvel at their fine details and clever ingenuity—but we also realize not everyone who wants a cool space to live in can spend $7500 on a lamp. (Personally, we'd rather spend our money on experiences, not necessarily on things!) If you're willing to compromise on some features, you can achieve almost any look for less. Here are a few options for awesome-looking, quality products that won't break the bank...
This Mathew Hilton table from Design Within Reach is made of solid walnut, which sounds fancy, but solid wood has a tendency to contract and expand with the weather, making it less stable at times. This piece is 59" in diameter, while the similar piece from Article is 73" oval. Both say they seat eight, but it may be a tad crowded at this table.
This piece has an ash veneer stained in a walnut finish. You wouldn't be able to refinish this piece, but veneers tend to be more stable than solid wood furniture, so it's a trade off. This piece is also a touch bigger than the DWR counterpart, making it more comfortable for 6-8 people.
"An inspired take on the modern forms of 1970s Italian design," there's no denying this Restoration Hardware chair is a sophisticated selection. It's scaled slightly larger than the West Elm version, but both are made from top grain leather (that's the next best thing from full grain leather. Top grain leather has had the top few millimeters sanded off to eliminate imperfections).
Slightly smaller than the Restoration Hardware counterpart, this West Elm piece offers the same cool industrial style at a significantly lower price. It does, however, lack the built-in lumbar pillow. If you're in the market for a $4000 chair and want the best available, RH would be the best choice. If you are looking for something to do the trick while your kids are still in their "color on everything" phase, this West Elm chair is a great option!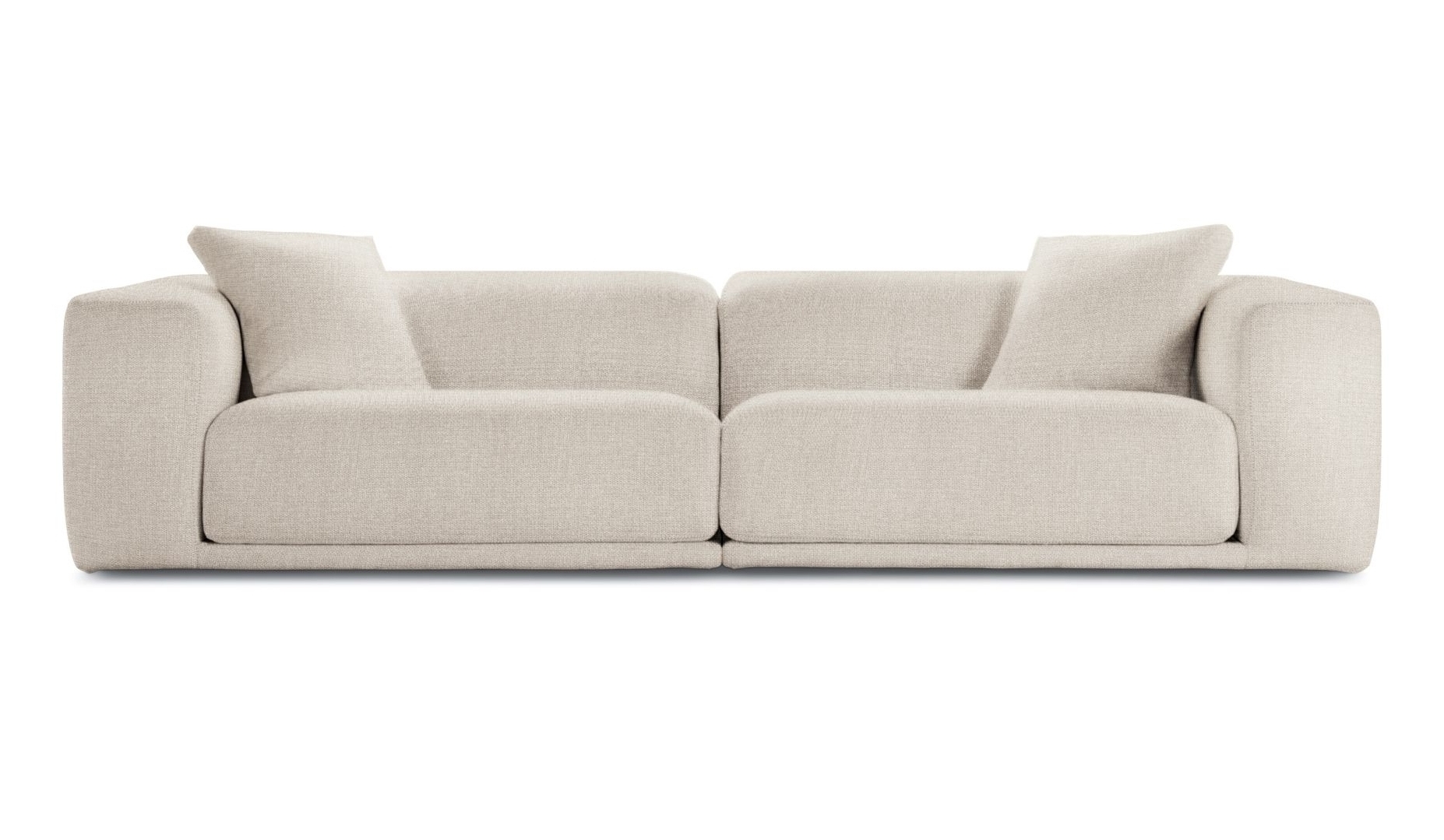 This 115" sofa by Mathew Hilton for Design Within Reach has articulating headrests, which is super cool—you can adjust them to just the right angle and height for reading or watching TV, or fold them out of the way when not in use. It's also made in Italy- hence the price tag.
This piece has the same minimal yet cozy lines as the DWR piece but at a fraction of the price. This piece is made of FSC (SUSTAINABLE) kiln dried hardwood right here in the US. It's even deeper and longer than DWR version—134" wide as opposed to the DWR's 115"—so you can probably squeeze an extra friend on here. If you can live without articulating headrests, I'd save the money.
This piece is carved from a single block of sustainably harvested kiln-dried wood, which is great, but coffee tables are meant for feet and cocktails and buttery popcorn, so I'd be a tad worried about stains.
I actually like this design better than the RH piece because lifting the sphere up a bit shows off the shape more. I also like the structured architectural base, it juxtaposes with the smooth sphere quite well. It's cement, so it will be really durable and you won't get ring marks from wet glasses.
So if you're the kind of person who needs the BEST lamp available, this Serge Mouille lamp is the one for you. Its three arms swing freely in any direction so that you'll need never fear a shadow. It has elegant lines and exquisite hardware. And the price tag? Well...
This lamp by Target (pronounced Tar-zhay) may be less flexible and a bit smaller, but it still has that modern insect look to it that sets it apart from your mother's old Pottery Barn wood & linen deal.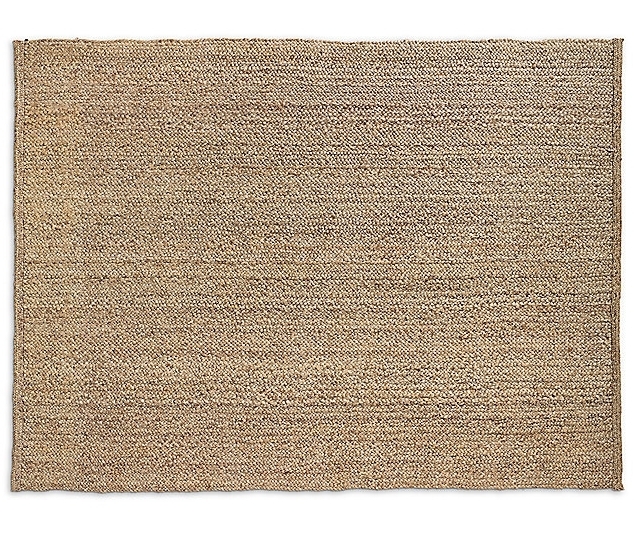 Both of these rugs are 100% jute, handwoven, unbleached, and will inevitably shed for a while. So what makes them different? This one is woven into a latex backing, while the PB version is woven into wool. Personally, I'd prefer the wool. I think the cost difference here is simply a matter of comparing the textures (this one looks more expensive), but this chunkier version may be tougher to live with.
Pottery Barn | Chunky Wool & Jute Rug ($719)
You might compromise a bit visually on the smoother texture here, as compared with the RH version, but frankly, a thicker texture is much more difficult to keep clean, so I would opt for this one anyway! Have you ever tried to clean a spilled bowl of quinoa out of a textured jute rug? No? Oh. Err, me neither.