This month, the MCI team started a new weekly feature on Instagram called "Friday Faves" in which our designers pick a new thing they are over the moon about. We post anything design related, ranging from a cool piece of furniture, a new design concept and even rad architecture. We know a lot of you may be a little busy to keep up with all the favs of the week, so we decided to make a blog post each month highlighting our favorite items of the month.
For the month of January, we featured a cool throwback from the 90's, a design to get us pumped for the warmer months ahead and a bedroom item that correlates with our love for nature and the outdoors.
Urban Outfitters Howell Modern Print Arm Chair
Aleah's fav this month was this super cool chair that's an ode to the decade that brought her to us. This chair puts a funky-fresh spin on the pop pattern we were used to seeing in the 90s. Pro tip: pair this cutie with a simple muted sofa to give your living room or office a fun, cool twist.
Plunge pools… enough said! These pools are popping up everywhere and we can't get enough of them. They are perfect for Phoenix and the perfect route when you don't have a lot of backyard space. Our favorite is the water tank turned plunge pool by Sparks Architects— genius!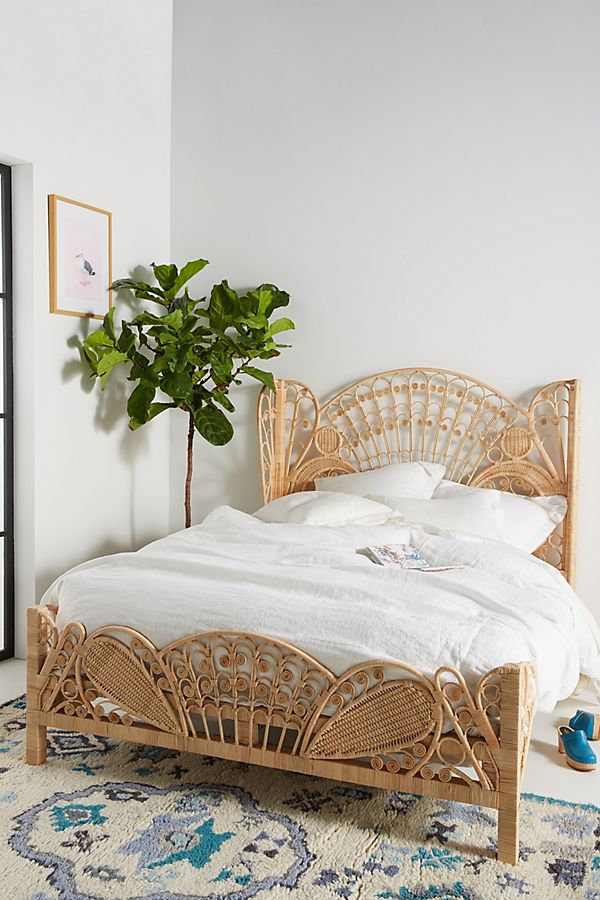 Anthropologie Kinsella Rattan Bed
As Mackenzie said, "it looks like it could have grown straight out of the forest and could be perfectly at home on a bed of ferns." The wicker rattan was used in ancient Egypt for baskets and furniture and then made a comeback in the 20th Century for tropical deco on Hollywood set designs like Casablanca and Golden Girls. Oh, and did we already mention how much we love it?