Patio furniture, it's definitely a big deal for a lot of people—especially those who love being outdoors. Unfortunately, we Phoenicians can't really enjoy the outdoors during the summer or we would actually melt with temperatures sometimes getting up to 115 degrees! Summers in Phoenix are brutal, and for that reason, we make sure to enjoy as much as the perfect spring weather as we can. In this blog we decided to pick some items that are different from the norm, as well as a few budget-friendly patio design options.
Loveseat or Sectional—Take Your Pick
Project Manager Aleah isn't really a fan of of big outdoor sectionals since she feels they restrict her design freedom and they're not always budget friendly. Mackenzie feels the exact opposite since she loves sectionals for creating a cozy living room atmosphere, but for the outdoors. However you feel, we gave examples for both your mood and budget!
Hanging Loveseat Swing
A cool piece that is an alternative for the outdoor sectional. This loveseat swing on a relaxing summer night with a glass of wine = PERFECTION.
Source: CB2
Ixtapa Loveseat
This loveseat can also stray you away from the outdoor sectional while also giving you Mexican resort vacation vibes.
Source: CB2
Casbah Outdoor Sectional
If you're like Mackenzie and love outdoor sectionals then this classic one from CB2 is perfect! It has a super lightweight frame so you can move it around easily and it still gives you the freedom to reconfigure it and change its shape to fit in any space (check out the main picture above).
Source: CB2
Find Pieces that Work Indoors and Outdoors
Moveable stools or side tables are the perfect pieces that you can have in the living room as well as the patio. This will not only save you money but you can get more use out of some of your pieces which is always a plus! Whether it's a side table or a plant stand, get the most bang for your buck with multi-use pieces.
Brass Bird Side Table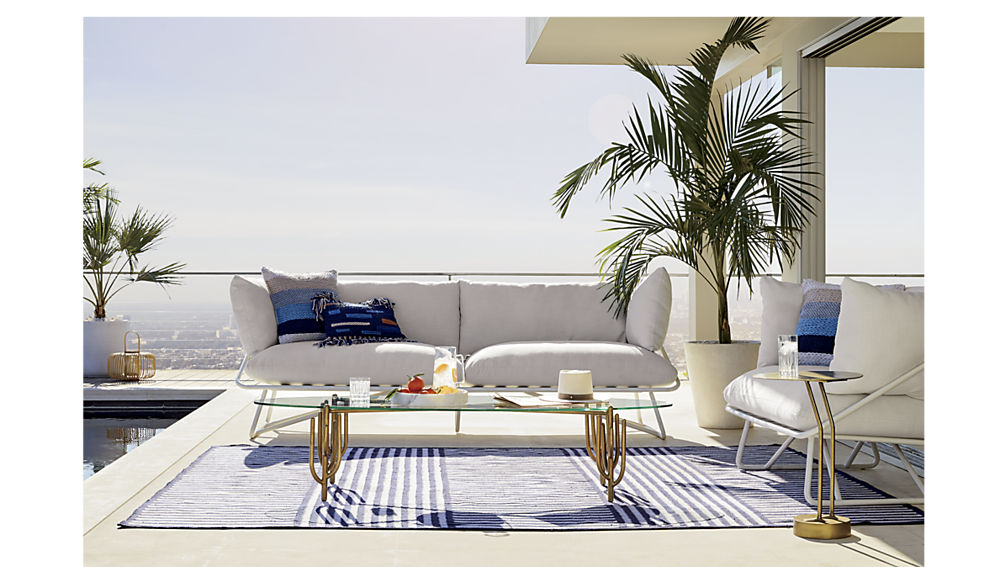 We already know how much Mackenzie loves leg lamps, but leg tables are just as cool. This bird leg side table in brass is so stylish it can be perfect in the living room but just as cool outside on the patio too! Not the ideal pick for Phoenicians in the summer since it could get a little to hot, but we're all about it for Spring.
Source: CB2
Vermut Metal Side Table
As described on CB2's website, "this side table was made for martinis", and we couldn't agree more! We love the vintage look as well as the pop of color it can add to any room—inside or out.
Source: CB2
Plant Stands and Planters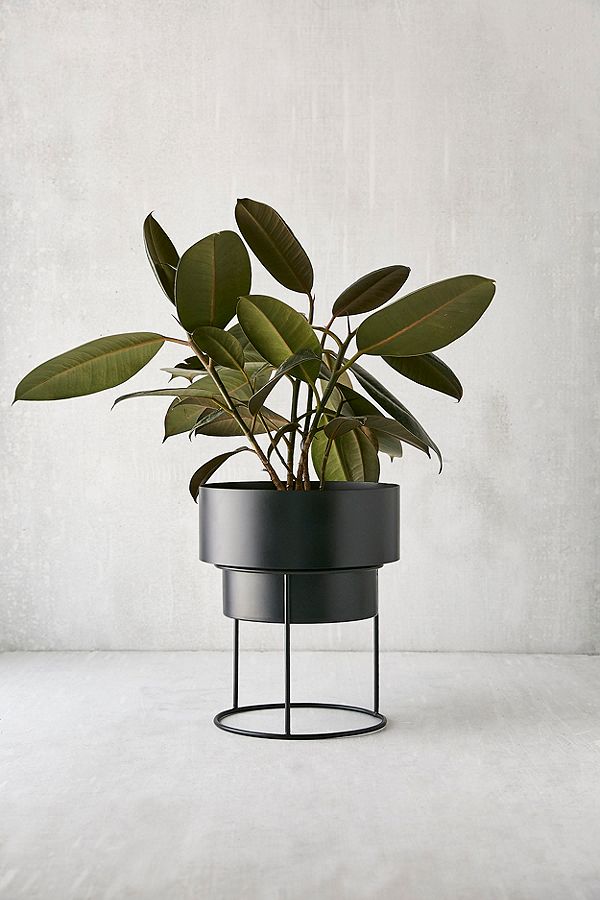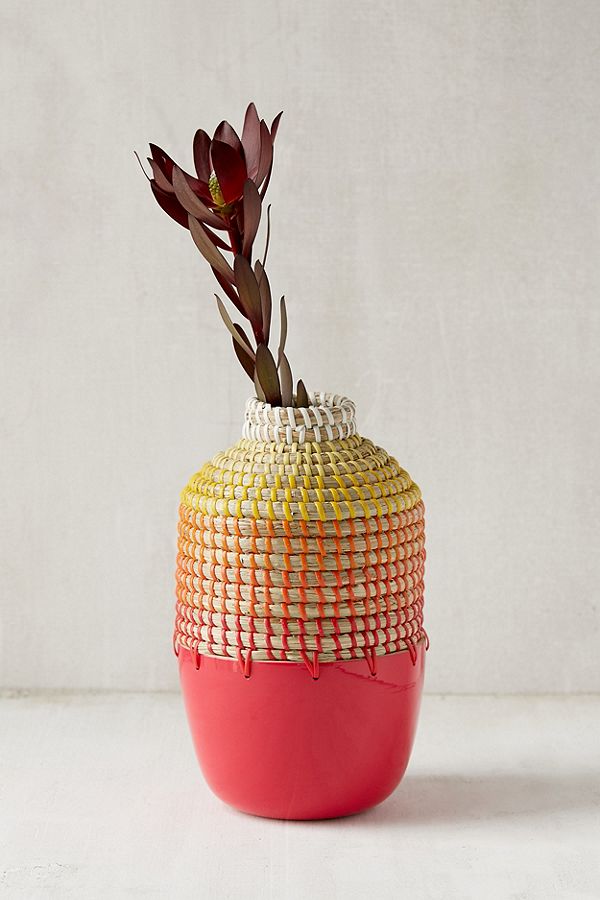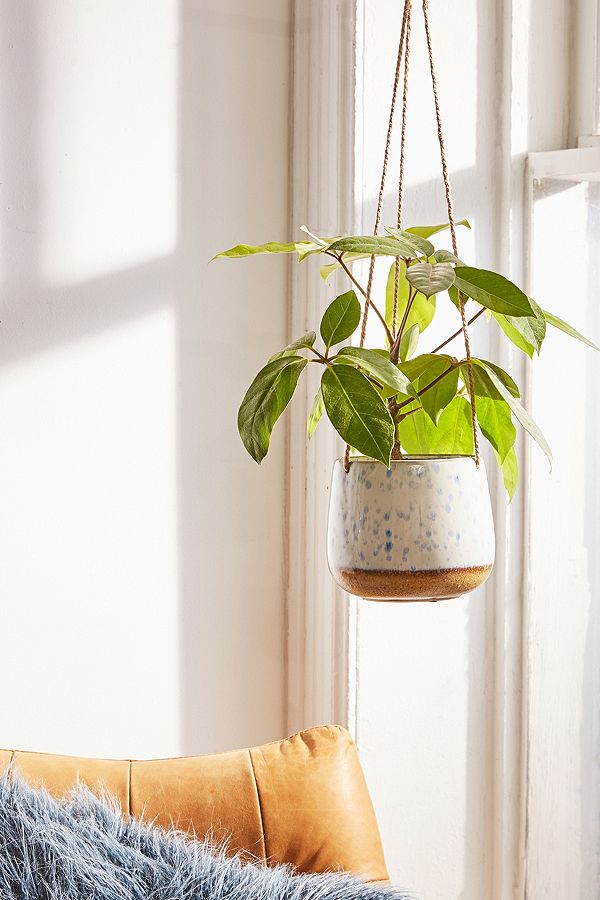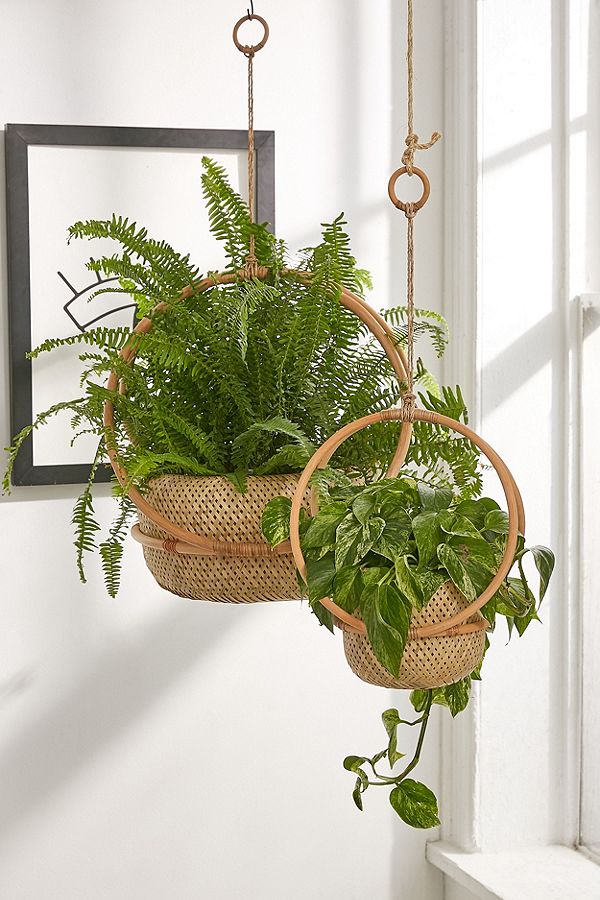 Yes, of course plants are a must with any room, including the patio. Layering plants all over the patio is always an added bonus and we picked out some really cute planters and plant stands with reasonable prices that can work inside and outside your home.
Source: Urban Outfitters 1, 2, 3, 4
You Can Never Have Too Many Chairs
Having too much seating has never been an issue. Below we picked three different chairs that all range from simple, classic and even a little portable throwback that's a little funky and different.
Kennebunkport Teak and Wicker Basket Lounge Chair
Simple, comfortable and stylish—what more can you ask for? Bonus, no assembly required!
Source: All Modern
Woven Malawi Chair
Not only do we love this chair, but we also love what it stands for. This beautiful chair is handcrafted by Malawi artisans in collaboration with CB2 and the non-profit People of the Sun to help support families of the artisans as well as preserving and celebrating a traditional craft from the region. We are ALL about it!
Checkerboard Picnic Chair
This chair is just way too fun and such a retro and funky throwback to the good ol' days. Fold it up and take it to the park for a picnic or pull it out when you're hanging by the pool. It also comes in black and white if the blue and red is a little too much for you!
Source: Urban Outfitters
Can't forget the Shade
We can't talk about patio design without talking about ways to block out our love/hate relationship with the sun. We could source a bunch of different and cute umbrellas but we wanted to share a product that's budget friendly and easy to use for multiple occasions and locations in your backyard.
Sun Sail Shade
Umbrellas don't do very well in Phoenix so this sun sail shade is ideal for any location. It's budget friendly (under $20), lightweight and easy to move around.
Source: Amazon
Which pieces were your favorite? Make sure to comment below!